Chain Cloud
One-click Blockchain Deployment
Chain Cloud enables clients to deploy over 25 blockchain networks on-demand with instant synchronization and RPC API Endpoints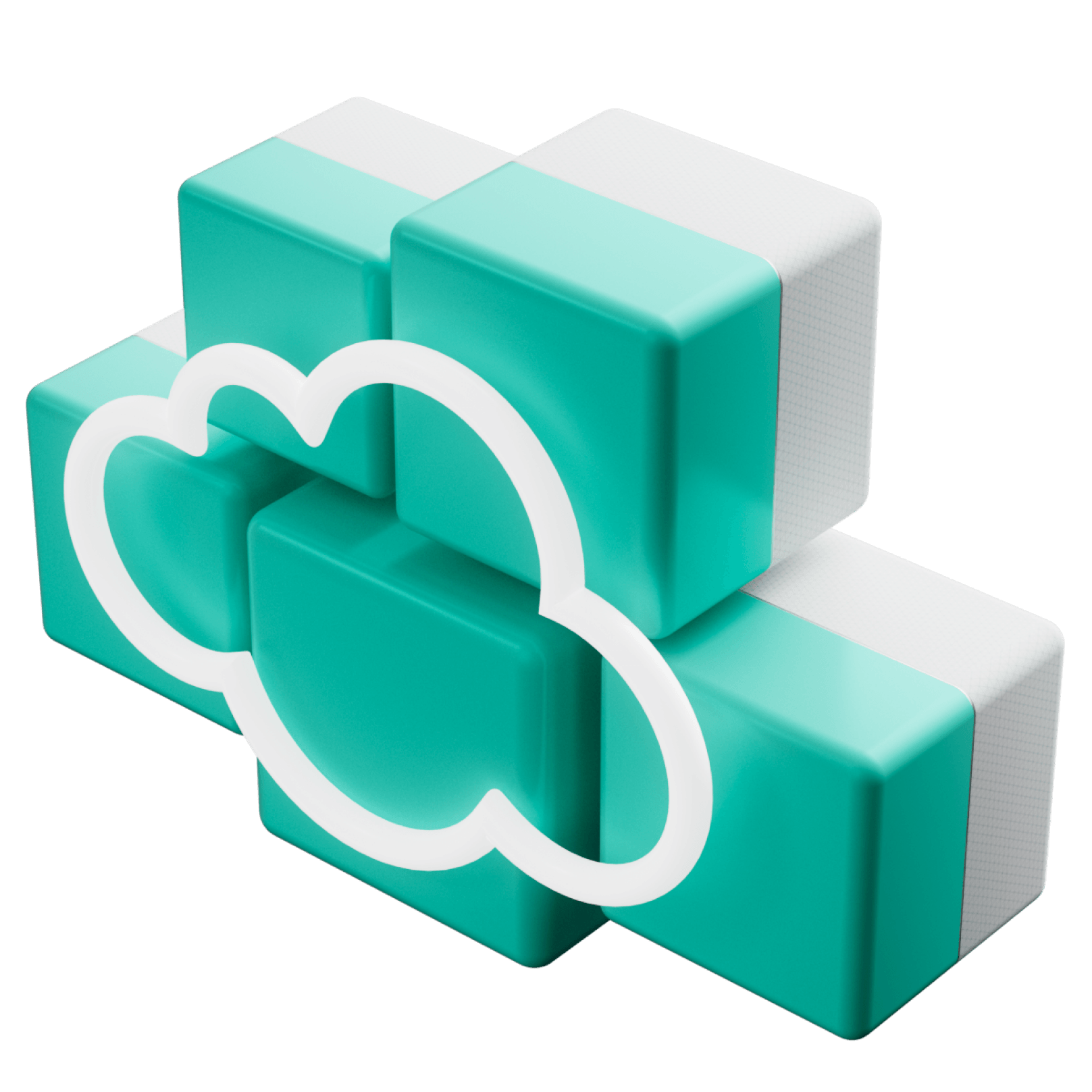 A Complete Transactional Backend in the Cloud.
Using Chain Cloud, developers can access public blockchain networks to easily build their applications and projects with RPC API endpoints and completely automated nodes.
Free Your Team
Focus on shipping and scaling your product instead of building and maintaining ledger infrastructure.
Innovation Unleashed
Ledgers do not require code changes, even if you add new features, transaction types, and even products to your ledger.
Scale Effortlessly
Designed for enterprises, Chain Cloud scales as your business does.
Multi-Chain Seamlessly
Access and build on over 25 blockchains, and manage your projects all in one place.
Premium Access
Need more? Chain Premium gives you access to paid private endpoints rich in features and access.
Know Your Business
Get unmatched insights into your business with fine-grain tracking and powerful analytics with Archive Node capabilities.
Marketplace
Launch your selected blockchain node in minutes and run your project from a public or enterprise network.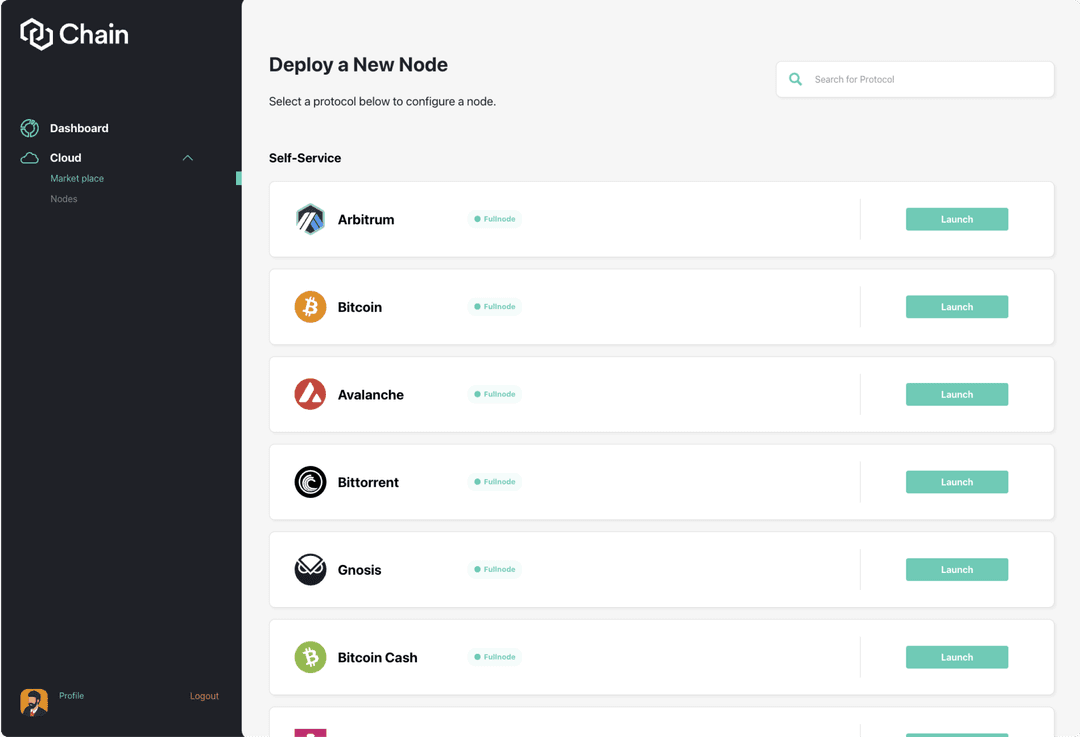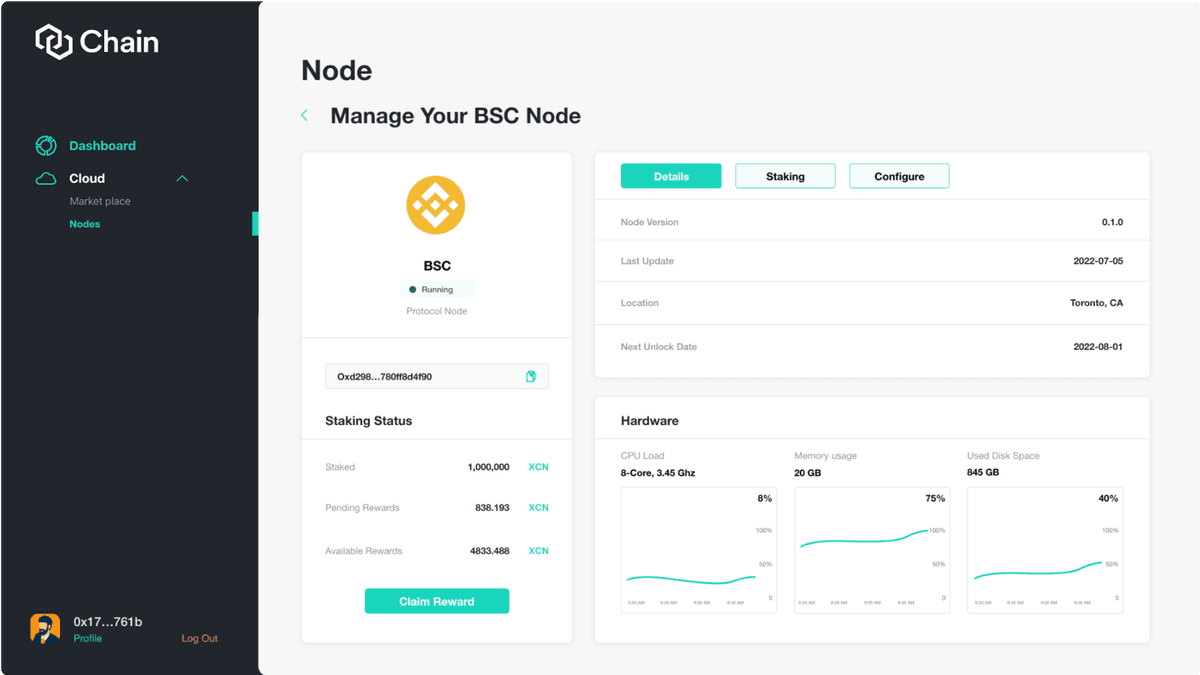 Dashboard
Control your enterprise-level blockchain without technical knowledge. Become a validator, stake, earn rewards, and more directly from our Chain Cloud Dashboard.
Mobile
Designed for convenience and the mobile Web3 economy. Control your nodes on the go with our mobile-friendly tools.
Blockchains Made Simple
We support over 25 blockchain networks
Chat with Chain
Ready to build with us? Let us guide you through which blockchain software service is best suited for optimizing your business.

If you have any questions, we're here for you as well.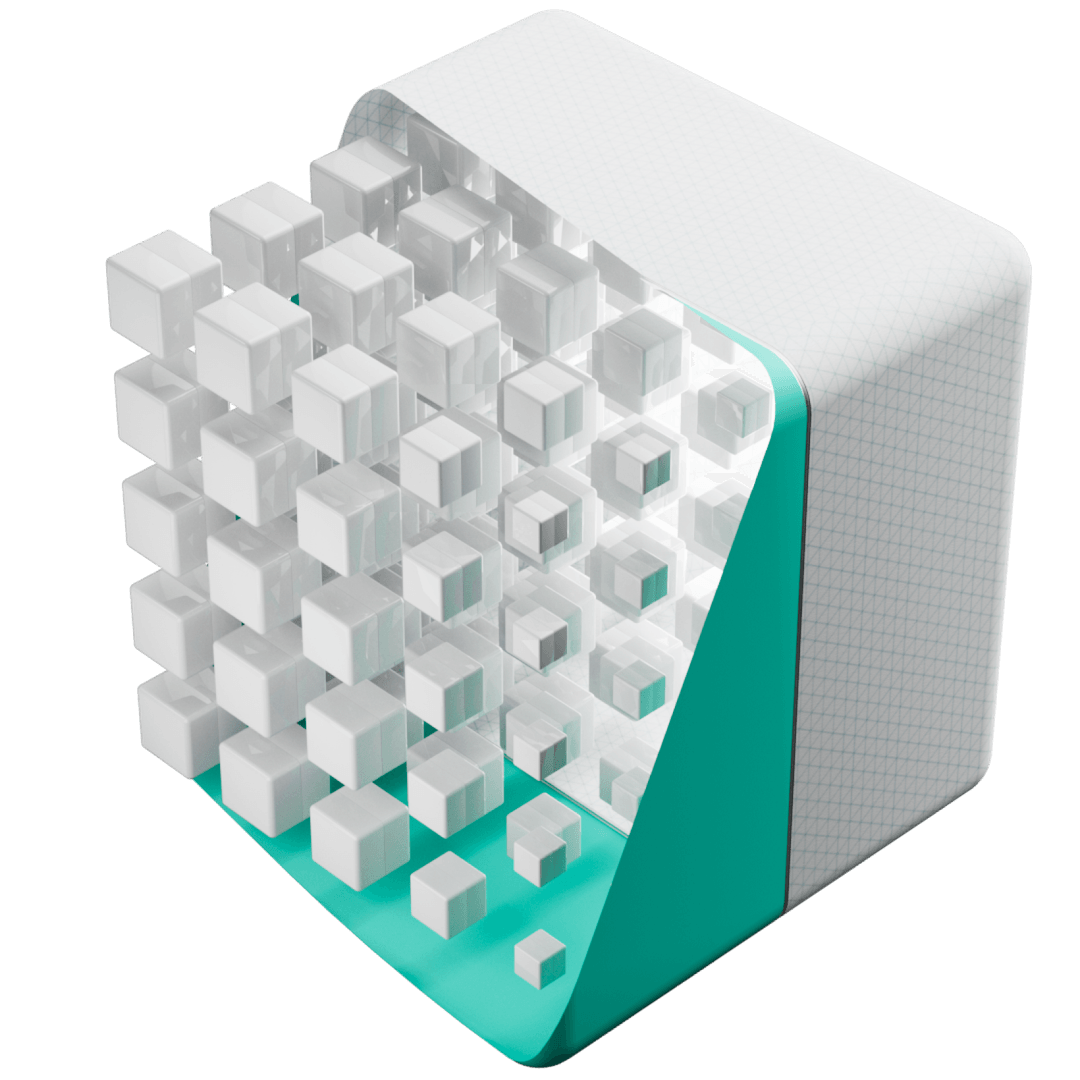 Chain App is a self-custody digital wallet application that does not have any control or access to user funds. All features of Chain are powered by open-source blockchain solutions and third party providers. Chain does not conduct any independent diligence on or substantive review of any blockchain asset, digital currency, cryptocurrency or associated funds. You are responsible for evaluating your investments, for determining whether you will exchange blockchain assets based on your own, and for all your decisions as to whether to use or exchange blockchain assets. The value of the blockchain assets you exchange is subject to market and other investment risks. Chain users are solely responsible for storing and safeguarding their own security seed phrase. If the security seed phrase is lost or stolen, the user will not be able to retrieve their funds and they may be lost.